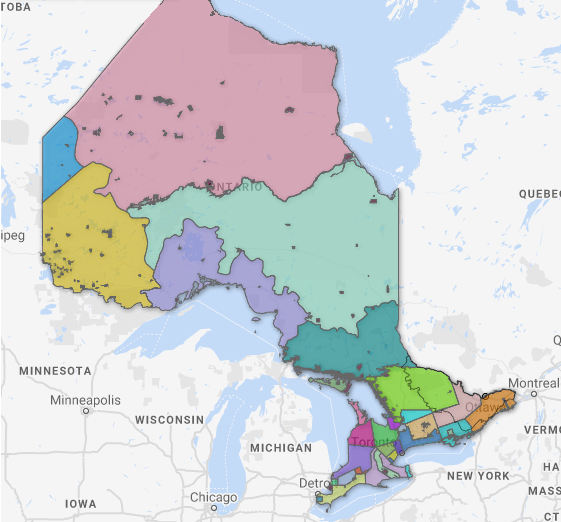 The first week of November has been recognized as Treaties Recognition Week in Ontario for the past four years. According to the provincial government, the purpose of the week is to "honour the importance of treaties … and help [Ontarians] learn more about treaty rights and relationships."
Though treaties were understood to be mutual relationships, "Indigenous peoples were targeted by colonial policies designed to exploit, assimilate, and eradicate them" for hundreds of years.
It is also critical to acknowledge that though many of the treaties were signed centuries ago, the commitments within them "are just as valid today as they were then."
Of the 46 treaties Ontario is governed upon, four are within the present-day boundaries of the Town of Milton.
Milton District High School itself is located within the 1806 Head of the Lakes Purchase, and the rest of Milton is covered by the 1792 Between the Lakes Purchase, 1795 Brant Tract, and 1818 Ajetance Purchase.
The land in which these treaties cover was inhabited by the Mississauagas at the time of their signing, and is the current territory of the Mississaugas of the Credit First Nation.
During most assemblies, meetings, and events at MDHS, an Acknowledgement of the Land and Territory is spoken to recognize this fact. It reads as follows:
Halton as we know it today is rich in history and modern traditions of many First Nations and the Métis. From the Anishnabe to the Attawandaron, the Haudenosaunee, and the Métis—these lands surrounding the Great Lakes are steeped in Indigenous history.

As we gather today on these treaty lands we have the responsibility to honour and respect the four directions, land, waters, plants, animals, ancestors that walked before us, and all the wonderful elements of creation that exist.

We would like to acknowledge and thank the Mississaugas of the Credit First Nation for sharing their traditional territory with us.
It is the hope of MDHS, the HDSB, and the Ontario government that through the acknowledgement of Treaties Recognition Week, a step towards reconciliation can be achieved.
This Friday, Milton District High School will be hosting Anishnabe lawyer Nicole Richmond to speak with Law classes and Grade 11 English classes (who read solely Indigenous texts in the course) in the Library. Next Tuesday, Grade 11 English students will be visiting the Landscape of Nations memorial in Niagara.
In September, MDHS participated in Orange Shirt Day to honour the Indigenous children who were impacted by the devastating policies of assimilation in the residential school system.
For more information on treaties in Ontario, visit ontario.ca/treaties.